Portwell provides organizations with Computer-on-modules solutions for all their needs. Whether you require a low-power-computing, low-cost, or high-performance computing processor, we have you covered. Computer-on-modules, also known as COM express modules or COMe or COMe boards, are highly integrated computer boards that feature CPU, memory, – the common I/O of PCIe, SATA, USB, audio, graphics, and Ethernet. Portwell's computer-on-module includes COM-Expres Extended, COM-Express Basic, COM-Express Compact, COM-Express Mini, QSeven, SMARC, and more. All the above requirements you'll find here.
Please browse our selection of Computer-on-modules boards today, or contact us to identify the best option for your organization's needs.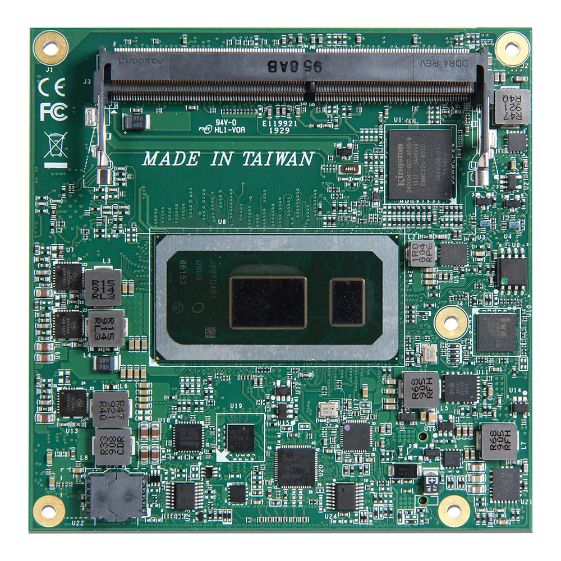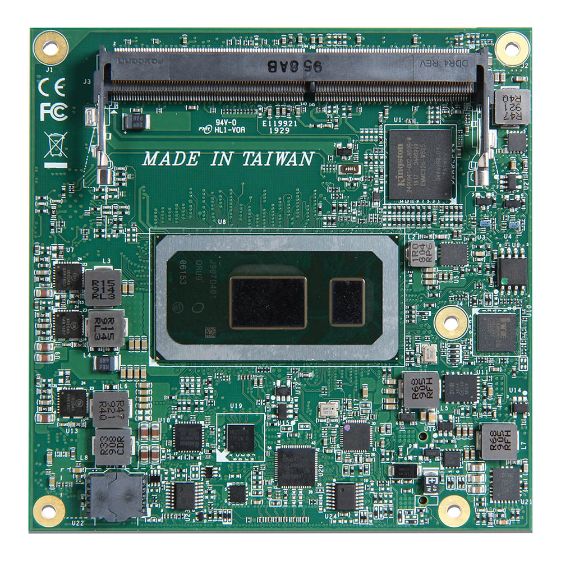 The Type 10 COM-Express Module pin-out definition in the mini form factor (84 x 55mm) is defined for low-power platforms to match the feature and performance requirements while maintaining the support of graphic and optimized I/O for small form factor or portable devices.
The Type 7 COM-Express module pin-out definition in the Compact(95 x 95mm) form factor is designed for server-grade applications which require high-speed data and network throughput. It does this by replacing all of the audio and graphics interfaces while reducing the number of SATA ports and USB 2.0 signals and replacing them with 8x PCIe lanes and 4x 10Gb Ethernet ports.
The Type 6 COM-Express Basic(125 x 95mm) & Compact(95 x 95mm) form factor is defined by PCI Industrial Computer Manufacturers Group (PICMG). The Type 6 COM-Express provides standardized module interfaces including storage, graphic control, video Interfaces (LVDS, VGA & DDI), and USB 3.0 to meet different application requirements from the various vertical market.